by Micah Hart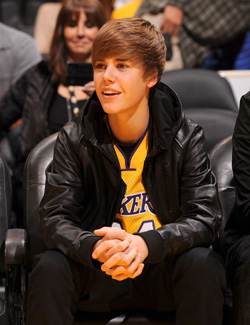 We still don't know if he can ball, but we know the Lakers think highly enough of the Canadian heartthrob to let him sample the fruits of their labor.
During an interview with Cheryl Miller last night, Lakers executive Jeanie Buss let it slip that while walking off the court with boyfriend Phil Jackson's championship ring, Bieber asked if he could borrow it, and Buss had no choice but to say yes. As she put it, "I couldn't say no to Justin Bieber."
Bieber – he may not be able to ball, but he certainly has them.
Seen something that belongs on All Ball? Let us know via email or Twitter.